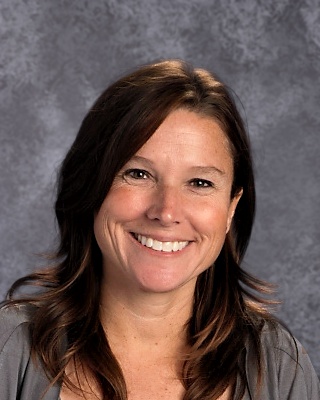 Ms. Caroline Ewart is the preschool 4 and 5 year old teacher. She has a Bachelors of Science in Early Childhood Education and an endorsement in Kindergarten from Purdue University. Ms. Caroline has been teaching preschool, kindergarten, special education, and daycare administration for the past 23 years. She moved to Pennsylvania nine years ago with her husband and two teenage daughters. In her spare time she enjoys cooking and baking, the outdoors, working in her garden, and taking walks.
Ms. Amanda Kershaw is the preschool assistant. She has an Associates Degree in Criminal Justice. This is Ms. Amanda's second year in the preschool class at Saint Francis Xavier and she has many years experience working in daycare. She has previously been a Girl Scout leader and has served numerous hours volunteering at the school. She has two children, both of whom attend Saint Francis. In her spare time, she enjoys traveling with her family.
Wish List Items For Our Class
Gently Used Toys (Manipulatives)
HP 902 XL Ink For Printer In Classroom
2 boxes of Crayola crayons 24 count
1 box of Crayola fat markers 10 count
2 Dry Erase Markers (fat ones)
2 folders with pockets ( please put your child's name on them)
4 glue sticks (fat ones with purple glue)
1 bottle of Elmer's washable school glue 4 oz
1 book bag large enough to hold a folder and a lunch box ( it makes it easier for your child to independently pack up)
1 1" three-ring binder ( please put your child's name on it)
1 box of tissues
1 container of Clorox wipes
1 box of baby wipes
1 color photo of your child to place in their cubbie
1 gym t-shirt (purchased at the school)
1 box of band-aides
I package of napkins
1 box of sandwich-size Ziploc bags (girls only)
1 box of gallon-size Ziploc bags (boys only)
Please choose two additional items from this list: white craft bags, brown paper lunch bags, small white paper plates, large white paper plates, plastics spoons, scotch tape, colored pencils, or sticky tack
One set of extra clothes. Please put items in a large gallon size Ziploc bag with their name on it. Please include the following items: underwear, shirt, long pants, and socks. This will be kept at school just in case there is an accident.
Please note In January some school supplies may need to be replenished.
* I am specific with brands because in Preschool we share all the supplies and if everyone has the same color and brand it makes things easier. The fat glue sticks hold up better and if the glue is purple they can see what they are gluing.
**PLEASE BRING ALL ITEMS ON THE DAY OF ORIENTATION